News
Playing9 Maternity Clothing Is Designed and Manufactured in the USA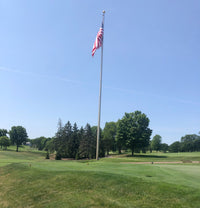 Happy Independence Day!
Looking for more reasons to buy American made this holiday weekend? Buying products designed and manufactured in the U.S.A. is a great way to support the economy!
All Playing9 maternity clothing is designed and manufactured in the U.S.A., using imported fabrics. We are headquartered in Minneapolis, Minnesota and have worked with local companies to perfect the fit of our products.    We are also proud to work with a Minnesota factory to manufacture our garments.  We are able to see the entire production process to ensure high quality and also know that the amazing sewers who are making these garments are paid a living wage. We can assure you every step of the process is a labor of love, so show you pride and enjoy high quality products by buying American!