News
It's About Time, Nike!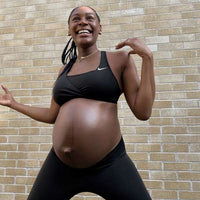 We are thrilled that Nike is recognizing the market need for maternity activewear and will be launching its first line in a few weeks on September 17th. 
What we love about the Nike clothes:
Affordable price point - by focusing on only the most common products for its initial launch, Nike is able to produce in large volumes and offer their products at an approachable price point
Research - as a large company, Nike was able to spend three years and invest significant resources to find a great fit and fabric
Athletes - Nike is using their own athletes - real moms and moms to be - to model their new offering
While their products are fantastic for many fitness applications, there will continue to be a benefit to having maternity clothing tailored for your specific activity.